Overview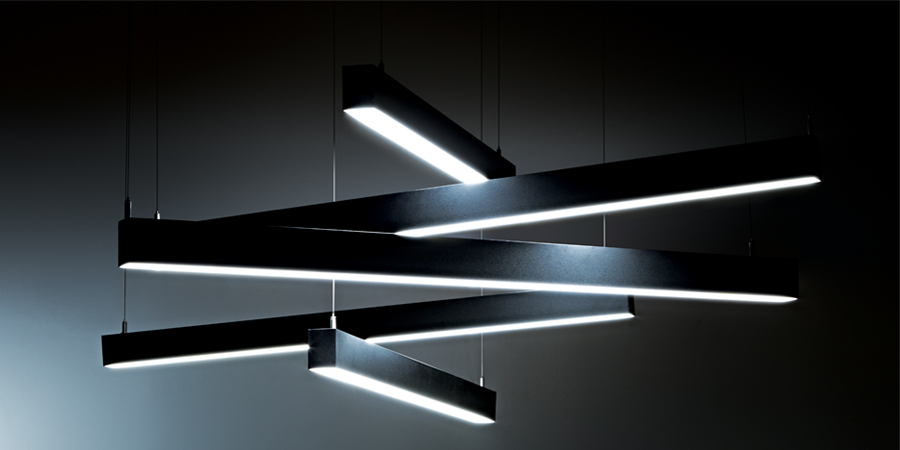 Product Details
Even illumination – no spots
3000K or 4000K
Customised suspension drop length
Powdercoated in black, white or silver mannex finish (custom colours on request)
Pendants can be ordered and suspended separately or grouped together
Custom lengths available
Designed and made in Melbourne the Stix pendant offers continuous LED light with no dark spots and high outputs in both standard CRI and high CRI when superior colour rendering is required. The Stix pendant can be any customised length or the standard length of 1200mm and can be suspended individually or as a group with varying drop lengths.
Standard colours are mannex black, white or silver however custom powdercoat finishes can be accommodated on request.
How to specify custom lengths
Part numbers listed above are for individual 1200mm lengths, please specify how many you require for your individual design.
To create custom length Stix pendants just add the length in mm to the part code as follows – If 1800mm length is required in 3000K non dimmable the part code becomes STIX.1800.8030.61
Colour Finish
white WH
silver SIL
black BLK
custom powdercoat
Codes & Downloads
STIX STANDARD 85+ CRI
| Non Dimmable | DALI Dimmable | CCT | Lumens | Watts |
| --- | --- | --- | --- | --- |
| STIX.1200.8030.61 | STIX.1200.8030.66 | 3000K | 1400 | 19 |
| STIX.1200.8040.61 | STIX.1200.8040.66 | 4000K | 1400 | 19 |
STIX ARTIST 95+ CRI
| Non Dimmable | DALI Dimmable | CCT | Lumens | Watts |
| --- | --- | --- | --- | --- |
| STIX.1200.9530.61 | STIX.1200.9530.66 | 3000K | 2236 | 40 |
| STIX.1200.9540.61 | STIX.1200.9540.66 | 4000K | 2236 | 40 |
For more details, download the STIX PENDANT Information Sheet