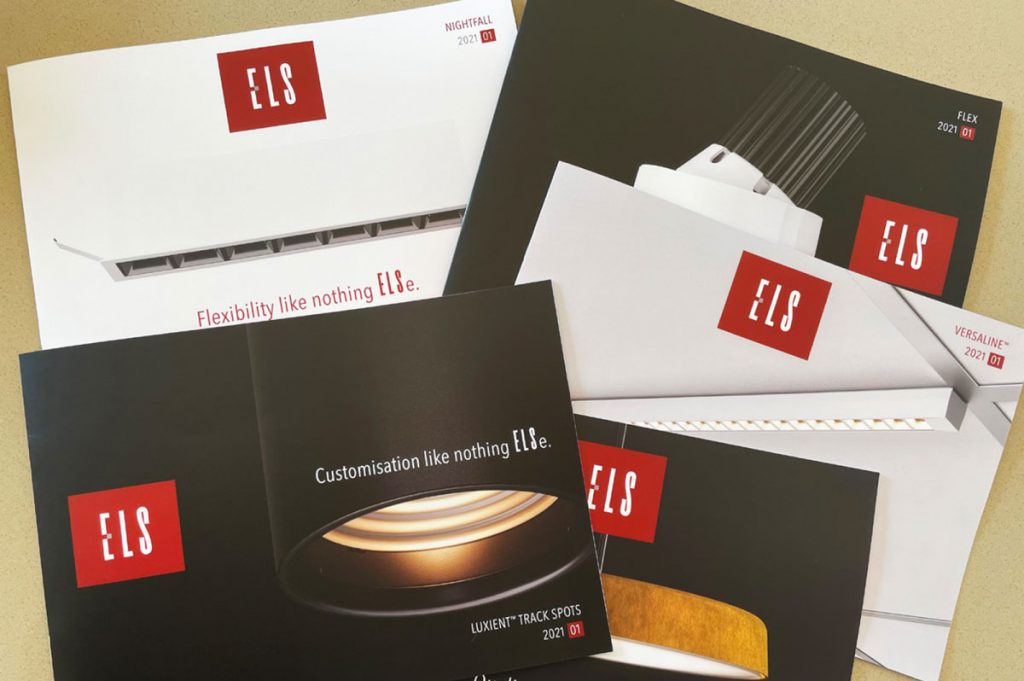 Lighting up Australia like nothing ELSe.
ELS has been lighting up Australian offices, buildings, and landscapes and the like for over 30 years. It has grown to become one of Australia's leading lighting design and manufacturing companies. With the renewed focus on quality Australian made products across all sectors of industry, ELS felt the time was right to reinvigorate the company identity and develop a new marketing focus for the ELS brand.
Managing Director of ELS, Kate Alexander says, "We have developed new branding that reflects the modernity and style of the lighting products we make. Equally important is to let our customers know that the products we make are industry best both in terms of design and manufacture. That is why we make the brand promise of 'Australian made like nothing ELSe'. It's also a nice play on our name that we hope people will remember".
Lighting is a business of inspiration. And the design team at ELS take much of their inspiration from the beauty of Australia. The designs of even the simplest commercial lights draw the from the amazing spectrum of light, style and forms that can be found across Australia. This inspiration becomes reality when the ideas and designs of lights are made in the ELS manufacturing base in Melbourne.
Sales Director Lee Wilkinson adds, "One of the great advantages of being an Australian based manufacturer is that our design and engineering teams work closely with your lighting designer or lead architect to customise any design or lighting solution that are faithful and enhance the overall design aesthetic. Unlike many competitors we manufacture right here, efficiently and cost effectively and to a level that exceeds Australian compliance standards".
ELS design, customise and manufacture lighting for all commercial applications of any size and specifications.
For more information call (03) 9222 5522 or visit www.elslighting.com.au for product and distributor information.