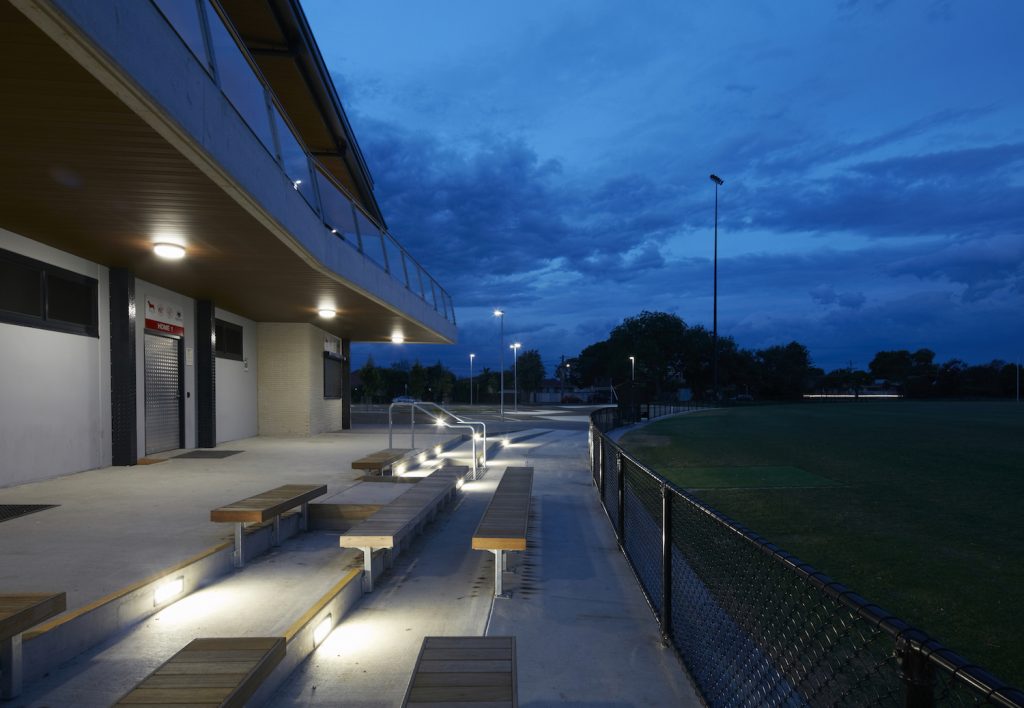 The new double-storey Ben Kavanagh Reserve and Pavilion provides a home base for local sporting clubs and St Johns Ambulance in the City of Kingston. The new facility features quality facilities that are suitable for both male and female athletes, and accessible to all.
The Ben Kavanagh Reserve and Pavilion provides expanded social areas, rooms for umpires/medical staff, storage and a home-base for the valuable St Johns Ambulance service. "The Council is committed to providing quality parks and sporting facilities for the community and these upgrades will breathe new life into this much-loved local reserve," said Mayor Cr Tamsin Bearsley.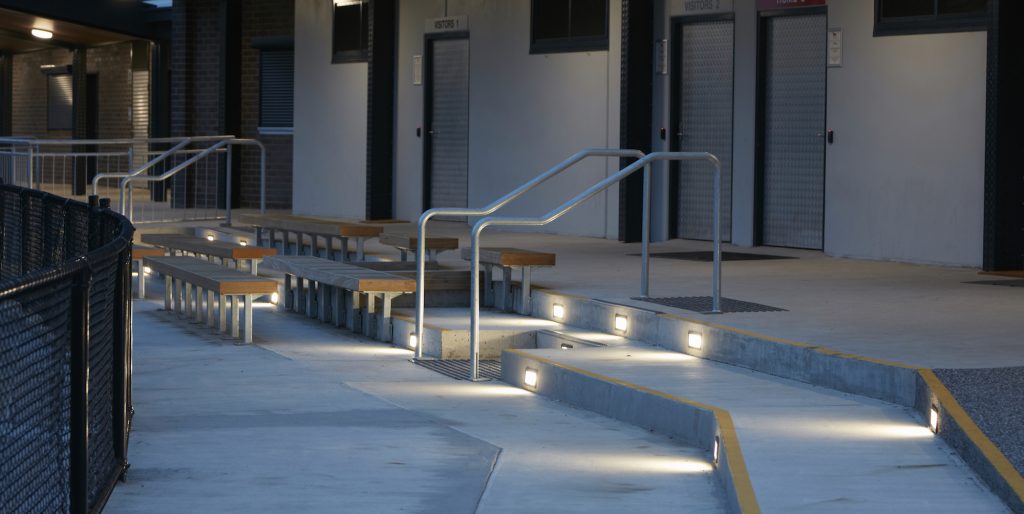 The Ben Kavanagh Reserve is home to a wide range of local sports groups including the Mordialloc Sporting Club, Mordialloc Super Rules Football Club, Mordialloc Junior Football Club, Mordialloc Football/Netball Club, Mordialloc Cricket Club, Mordialloc Bowls Club, Longbeach Petanque group and other community groups.

The first stage of the build included upgrades to car parking facilities, drainage works, walking paths, exercise stations, and landscaping and playground improvements. All of which were completed successfully and complimented with a range of Ligman exterior light fittings carefully selected by LED.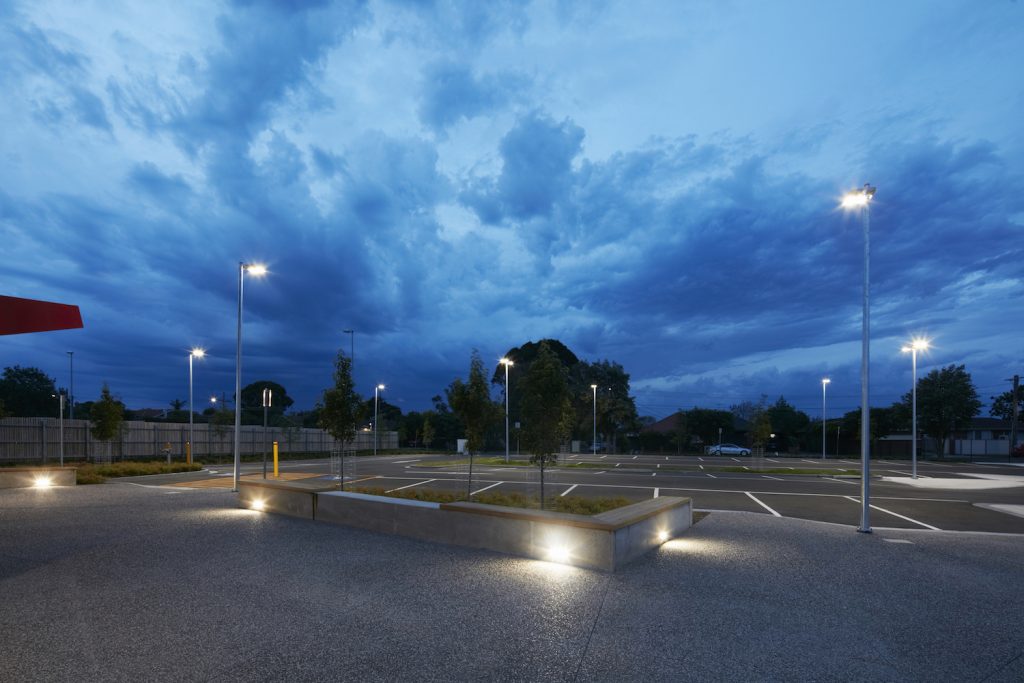 An abundance of light
The Ligman Powermission is a column-mounted streetlight and proved a great choice for the parking lot facilities due to its innovative, high performance, sustainable, flexible and future proof capabilities. While, a combination of Ligman Legend and Rados were chosen to illuminate the exterior seating areas, various walk and pathways as well as benches throughout the parking lot. The sturdy classic wall recessed pathway and stair luminaires added a simple pleasing aesthetic with sturdy construction, perfect for the retrofit application.

We were incredibly proud to be a part of this build and hope all the local residents of Kingston Council are enjoying their new sports facility and pavilion.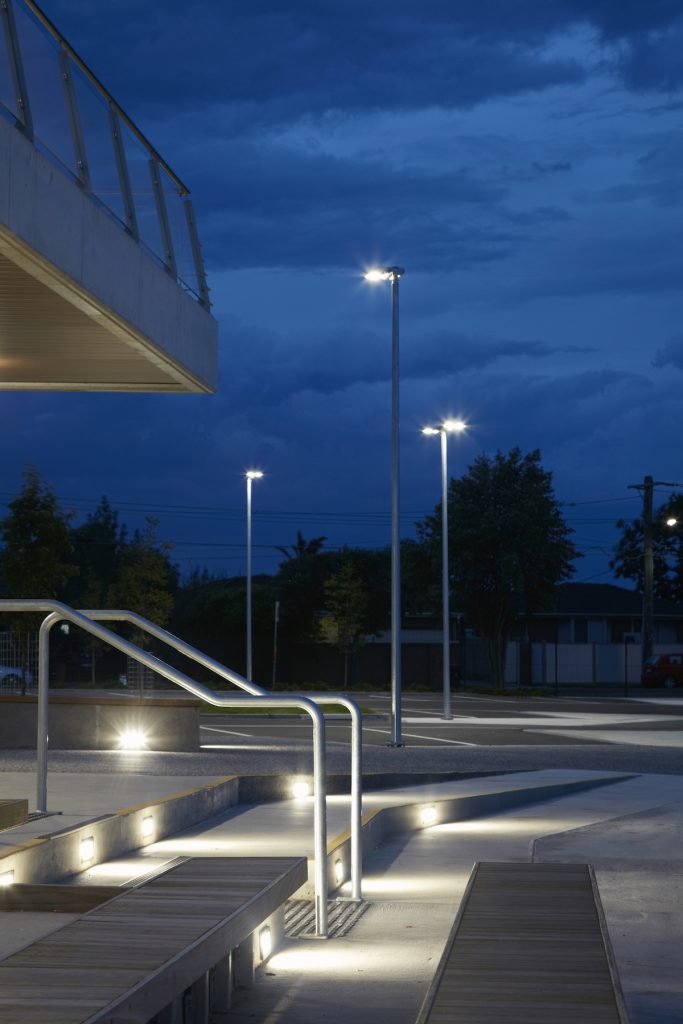 Are you planning a similar project?
We would be more than happy to help you with your selection of suitable luminaires.
Need more inspiration? View some of our other world recognised projects: