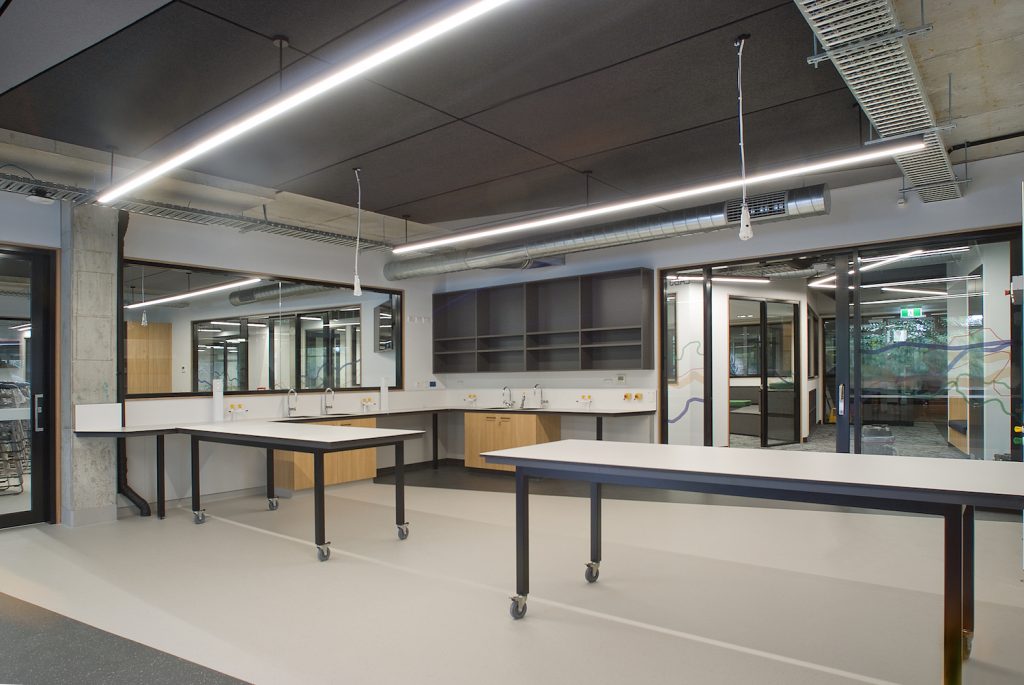 Project Details
Job: Heathfield Highschool
Completion: 2019
Distributor: H.I Lighting
Architect: DesignInc
Builder: Partek Construction & DPTI
Photographer: Ross Williams
Partek Construction and Interiors partnered with DPTI, Heathfield High School & DesignInc Architects to transform Heathfield High School in 2018.

The Heathfield High School works consisted of a complete refurbishment of the existing building which now includes state of the art Science Laboratories, Design/Tech Areas and Multi-Purpose Classrooms for students and staff to thrive in.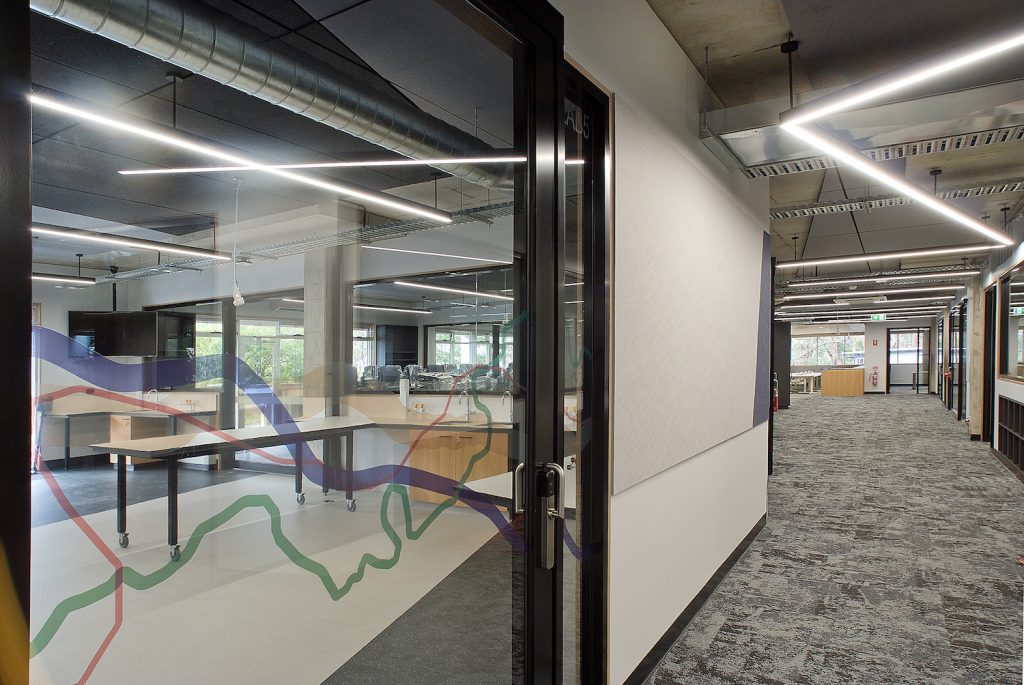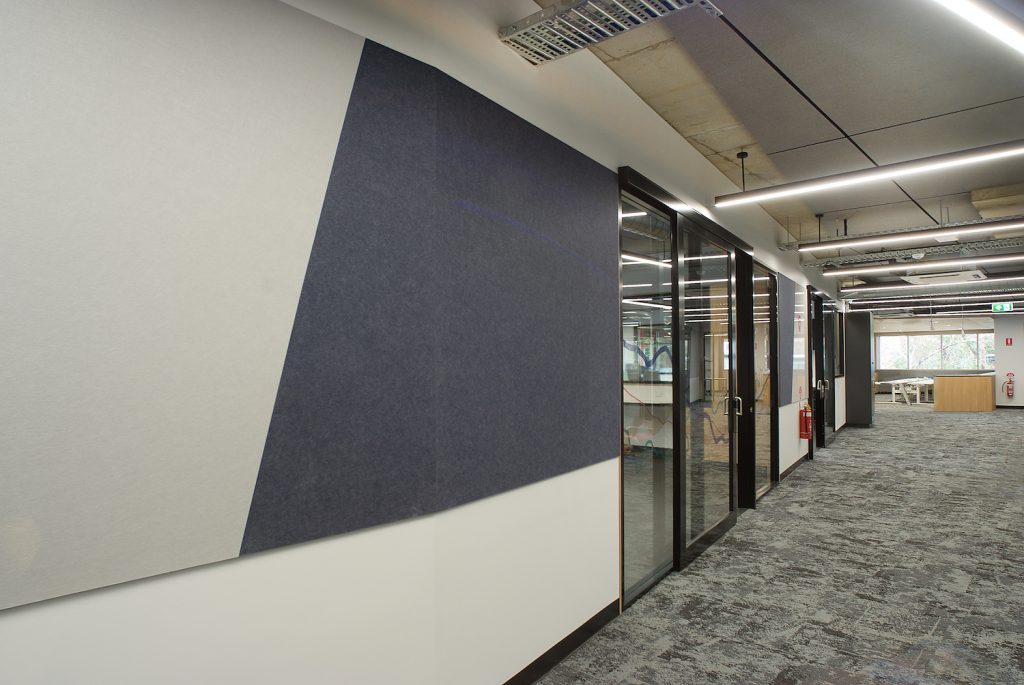 The refurbishment boasts an impressive design – integrating high spec Laboratory Equipment such as Fume Cupboards, a vast range of high end Joinery, sharp Aluminium & Glazing Suites throughout and stunning Acoustic & Timber Feature Ceilings.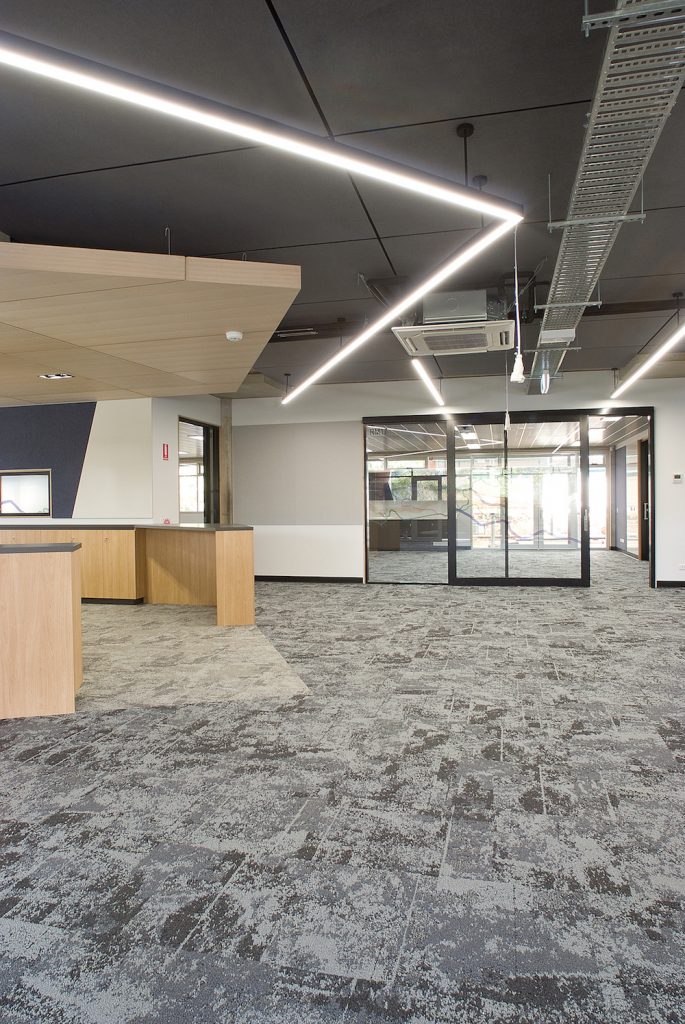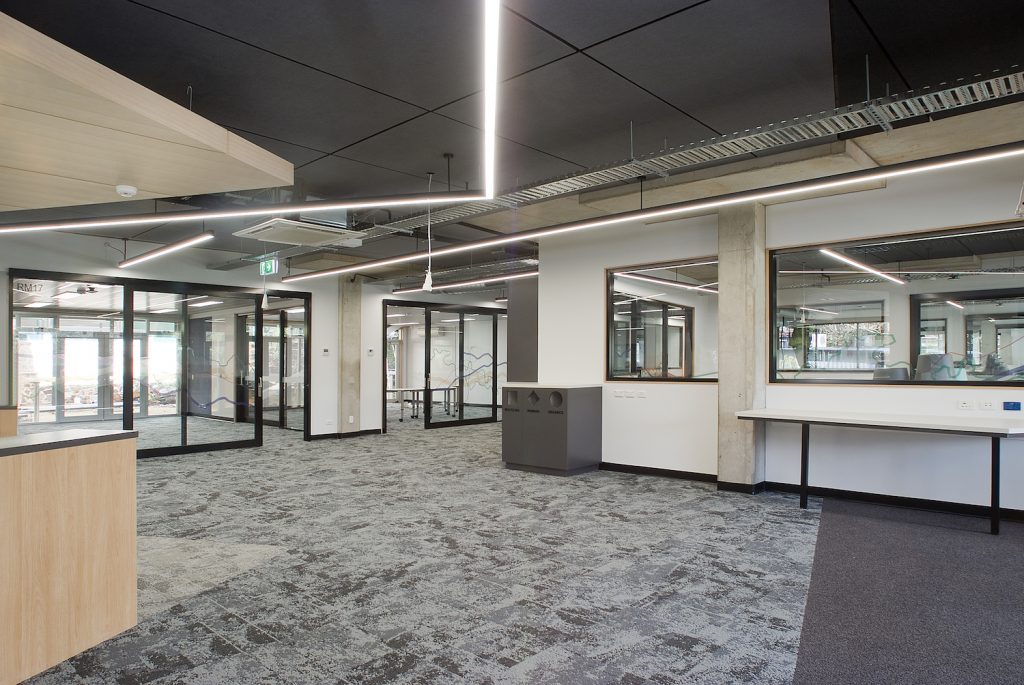 H.I Lighting selected the Aus-System for this project and in particular the System Kanal50 in pendant, which adds to the new modern and clean environment. The black pendants tie in nicely with the black accents seen in the glass window frames and doors, as well as in the student bench and tabletops. The SystemKanal50 was chosen for its lustrous illumination and customisable features. The result is a resplendent element to the remaining features of the project and truly sets the benchmark for schooling in the area.
Are you planning a similar project?
We would be more than happy to help you with your selection of suitable luminaires.
Need more inspiration? View some of our other world recognised projects: