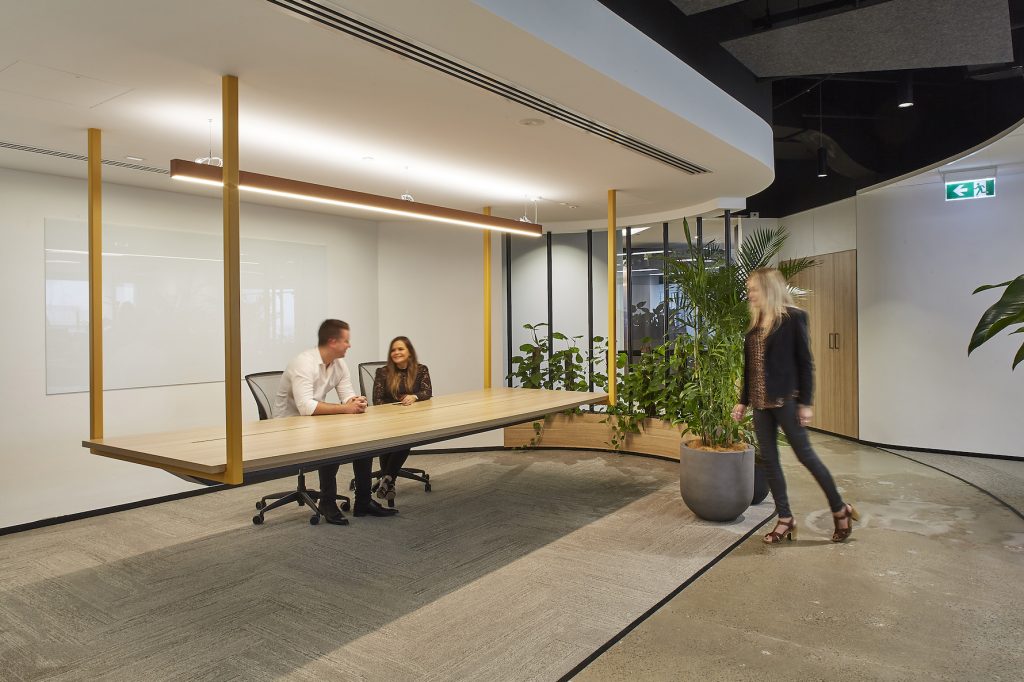 The NBC Universal building is a spectacular mix of urban meets avant-garde. Located in the centre of one of Sydney's most dynamic, vibrant and creative precincts, 580 George St. includes 33 floors of commercial office space with three levels of retail, all linked by a pedestrian underpass to Town Hall railway station.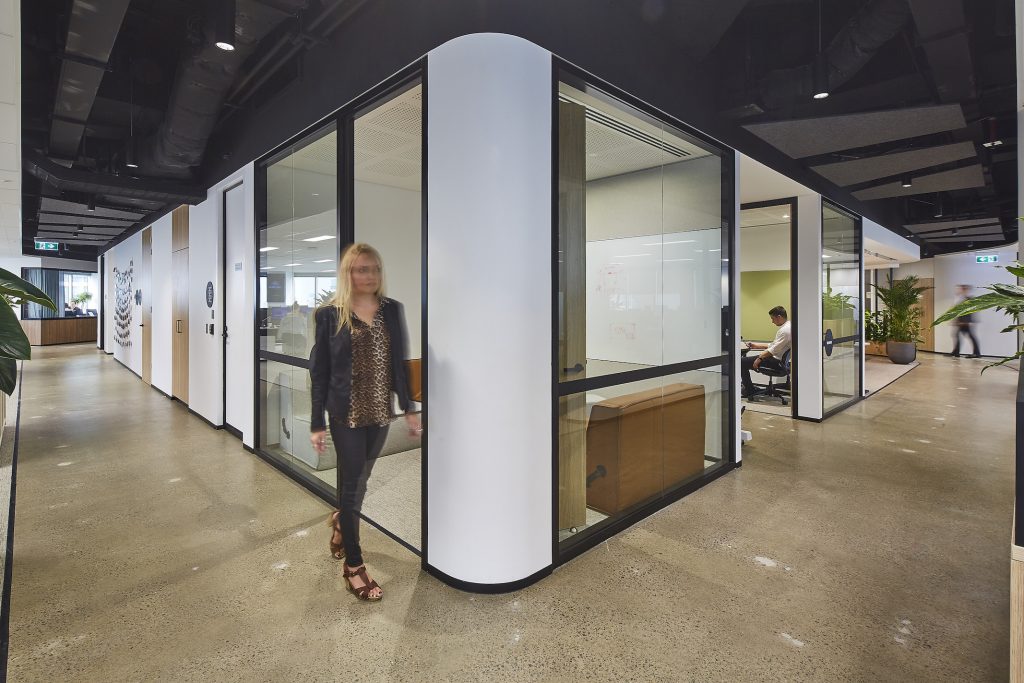 "Ultimately the object was to successfully combine all business lines and teams in comparison to their previous layout which was quite segregated preventing collaboration and growth. This was an important aspect for the project as NBCU values their strong culture and employee presence"- Siren Design.
Inspiration for the design came from the surrounding Sydney landscape as well as the character and attitude that NBCU holds in their core values and brand. Therefore, the brief was to create a highly functional and agile space, this was to be based around reducing physical workplace barriers to open up the culture and allow for a smooth transition as well as to optimise the workplace experience to ensure room for growth. The open plan design utilised the natural light, matched their current corporate identity and encouraged connection and co-operation between the employees of the different departments through the workspaces. The Aus-System UD 50 by Efficient Lighting Systems was chosen for its sleek and modern style, and fits in quite seamlessly with the feel of the open plan room.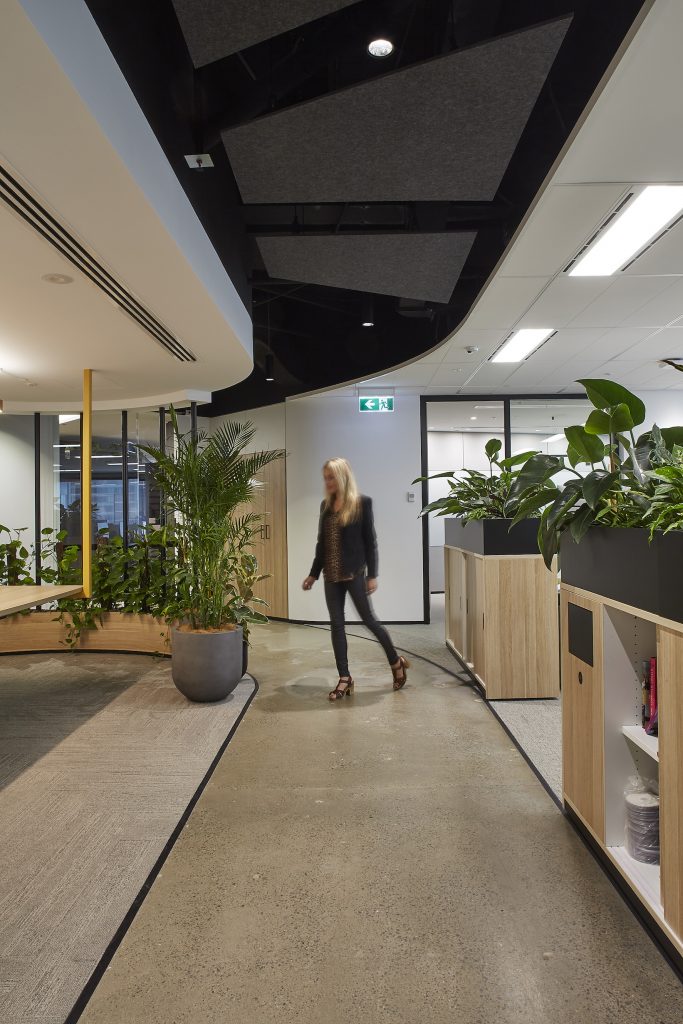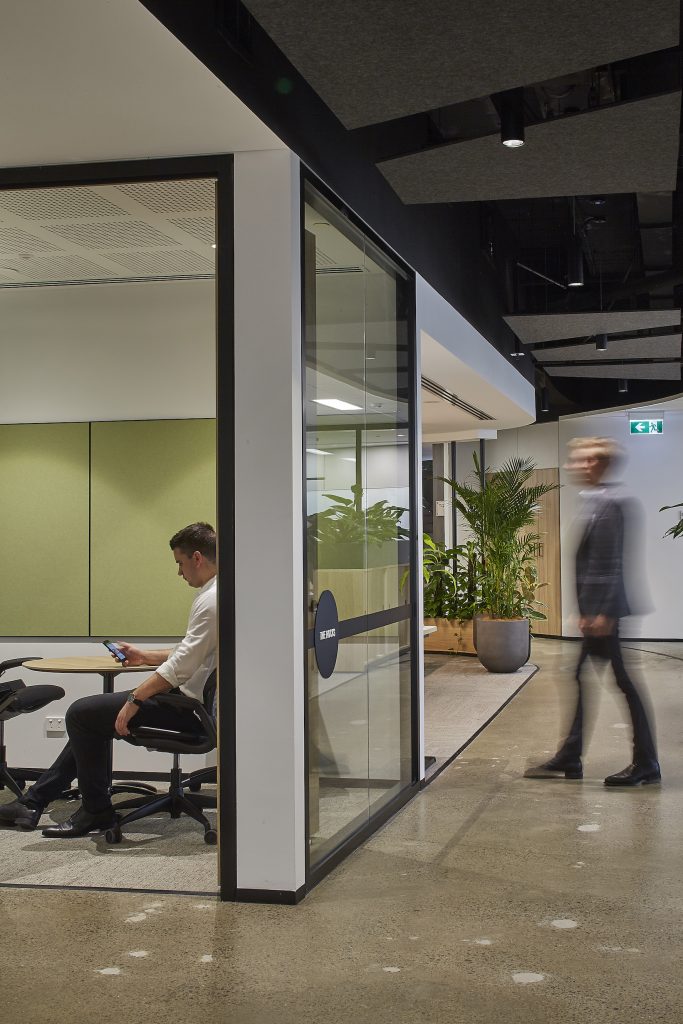 Moving into the hollow roofing; ADL90 black pendants were chosen as they provided the perfect fit for the chosen style roof, giving the ceiling a disguised floating sense of artificial light. This aspect truly added to the 'natural' sense of the hallways as light is accurately spectacular when its source is hidden. The finished design was, without a doubt, the perfect fit to the brief and brand. The NBCU global identity colours were tastefully thrown across all the divided floors linking the departments as one adding to the "family culture" that is NBCU. The new office adds to the already defined morale of the staff. "Lighting truly changes everything".
The project has not yet been submitted for any known awards however interest has definitely sparked among the community following its feature in the recent episode of The Place Makers, a channel 10 series produced by CBRE.
Jadecross has once again done an amazing job in ensuring a full and complete project. They always find a way to make our ELS fittings shine.
Luminaires used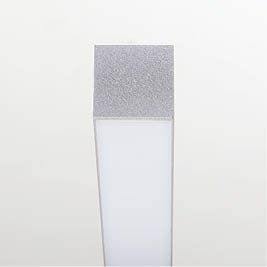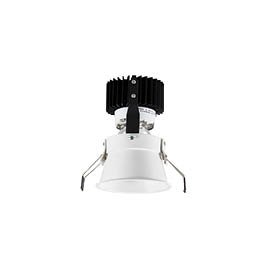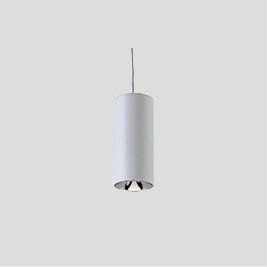 Are you planning a similar project?
We would be more than happy to help you with your selection of suitable luminaires.
Need more inspiration? View some of our other world recognised projects: