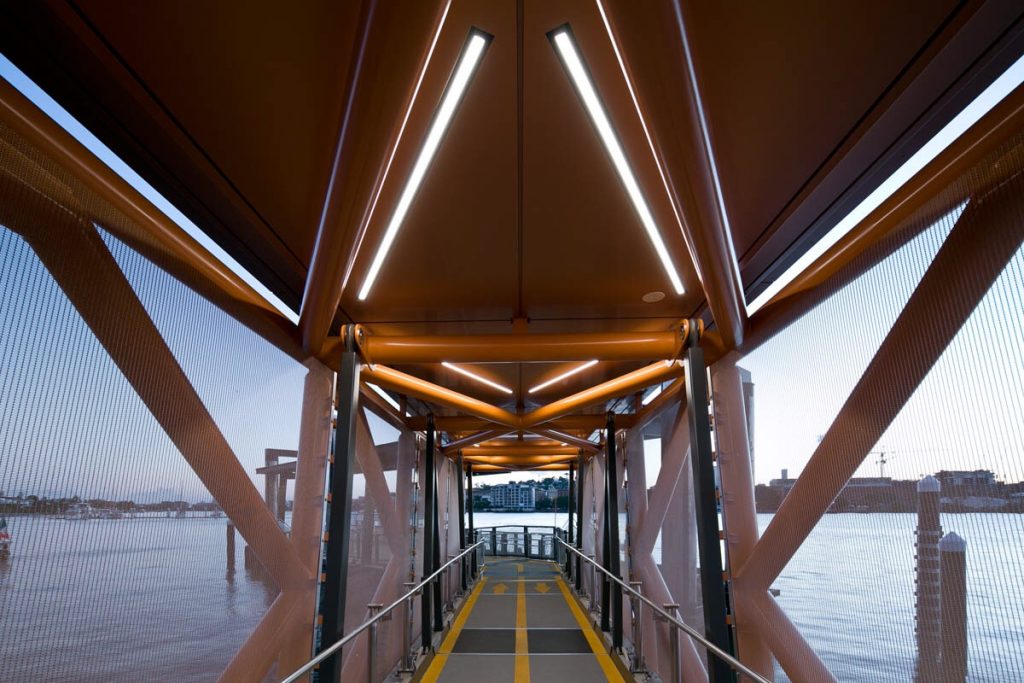 The upgrade project was part of Lord Mayor Graham Quirk's 'Moving Brisbane' program. The Bulimba site has been an operational ferry terminal for over 100 years, with services commencing as early as 1864. The existing ferry terminal shelter was built in 1925 and both the shelter and boat ramp are State Heritage listed.
"The perfect marriage of Form and Function"
The current terminal services both CityCat and CityFerry vessels' services run daily, with increased frequency during peak times. Approximately 8000 passengers use the Bulimba ferry terminal each week, making it Brisbane's busiest suburban ferry terminal.

The upgraded Bulimba ferry terminal has increased capacity, improved efficiency, improved flood resilience, enhanced shelter, and provides better access for persons with a disability. The new terminal design balances the needs of Queensland State Heritage, the Regional Harbour Master and the Federal Government's disability access requirements.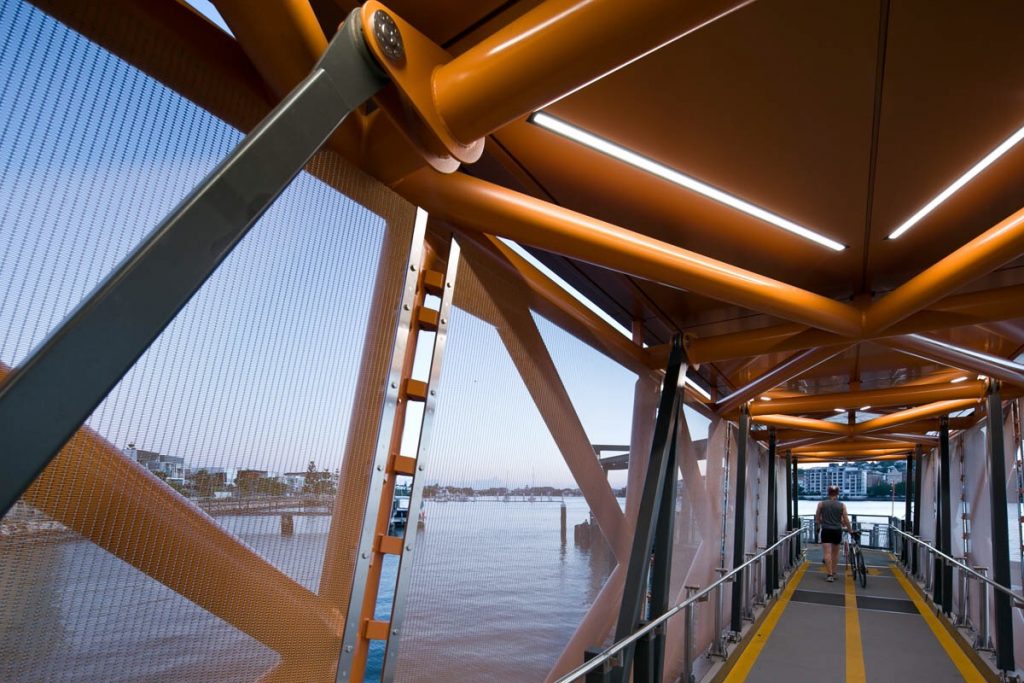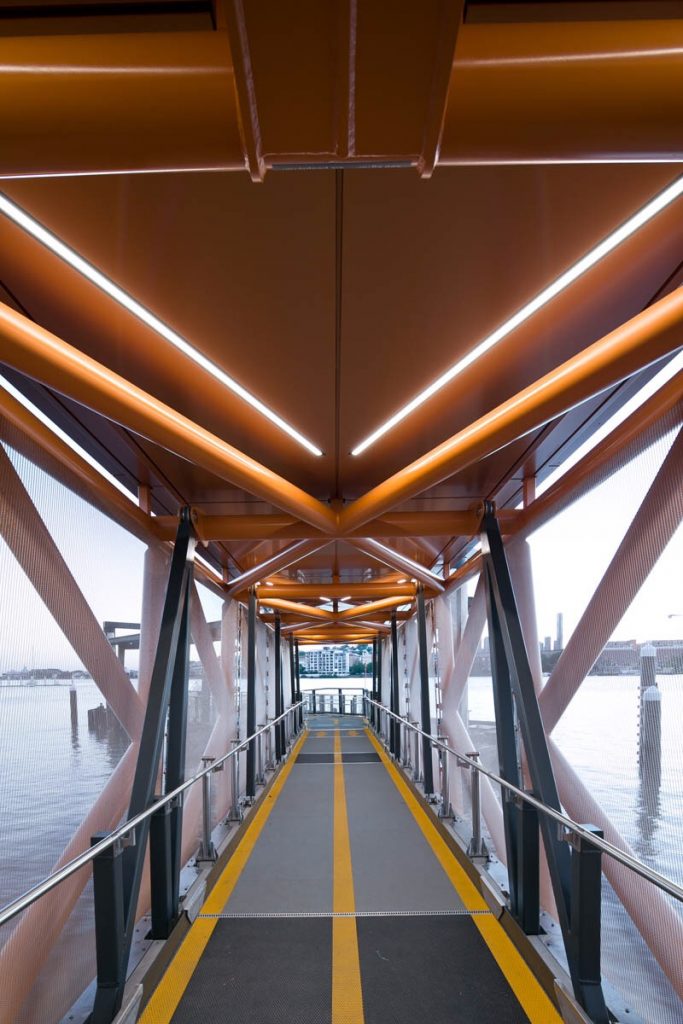 The ferry pontoon structure has been designed to minimise the impact to the views from Bulimba. It is four metres from floor to ceiling, with a flat roof and no walls. The terminal's waiting shed is an open timber-framed structure clad in weatherboard, and has a gabled roof with terracotta tiles. Complimented with our ELS SL30 fittings. The black fittings provide a beautiful contrast of colour when the sun rises and sets throughout the day. The unique flood resilient design is a bold concept and a significant shift away from previous design convention in aesthetics and accessibility.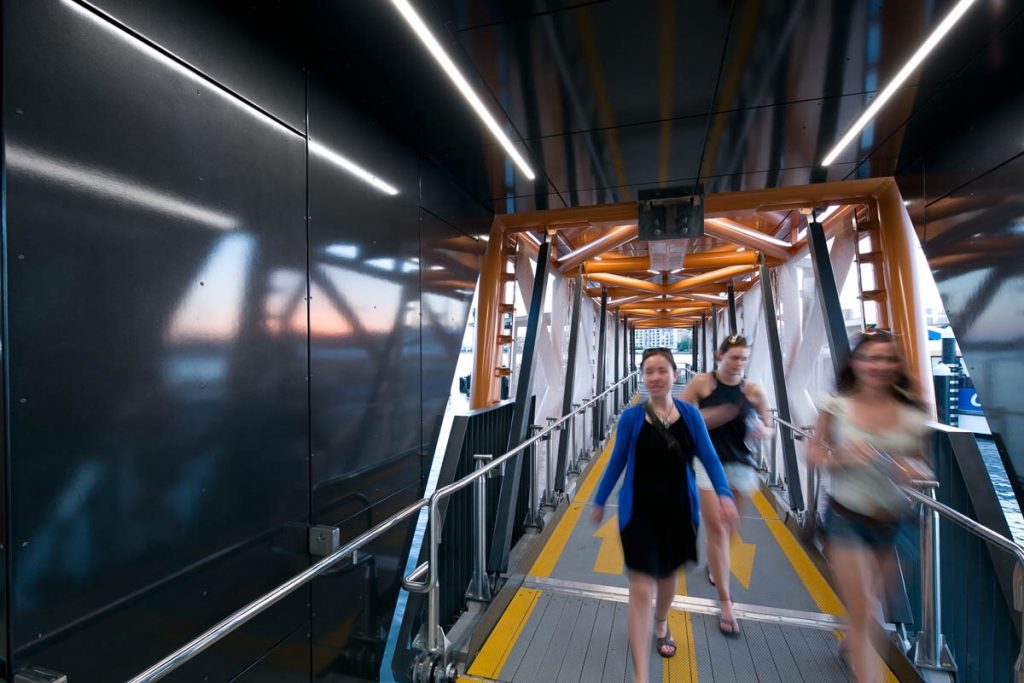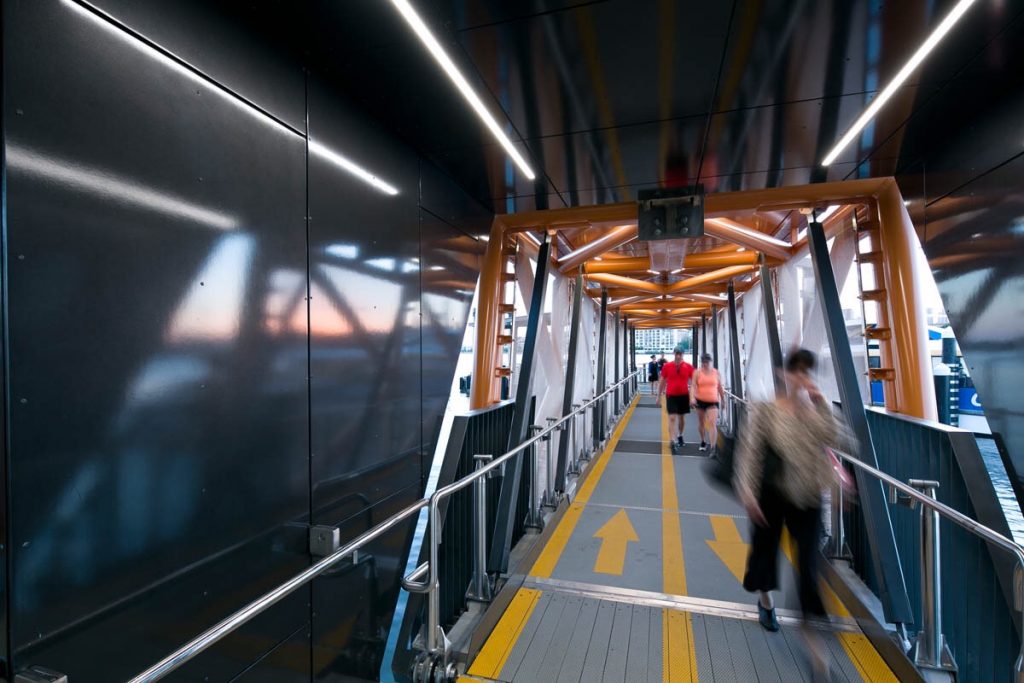 Boundaries were pushed across every element of design to make these modern and elegant terminals synonymous with Brisbane's forward-looking attitude to public transport and an iconic feature of the river city. The ELS SL30 fittings provided a perfect choice for the sea side landscape the ferry has to offer.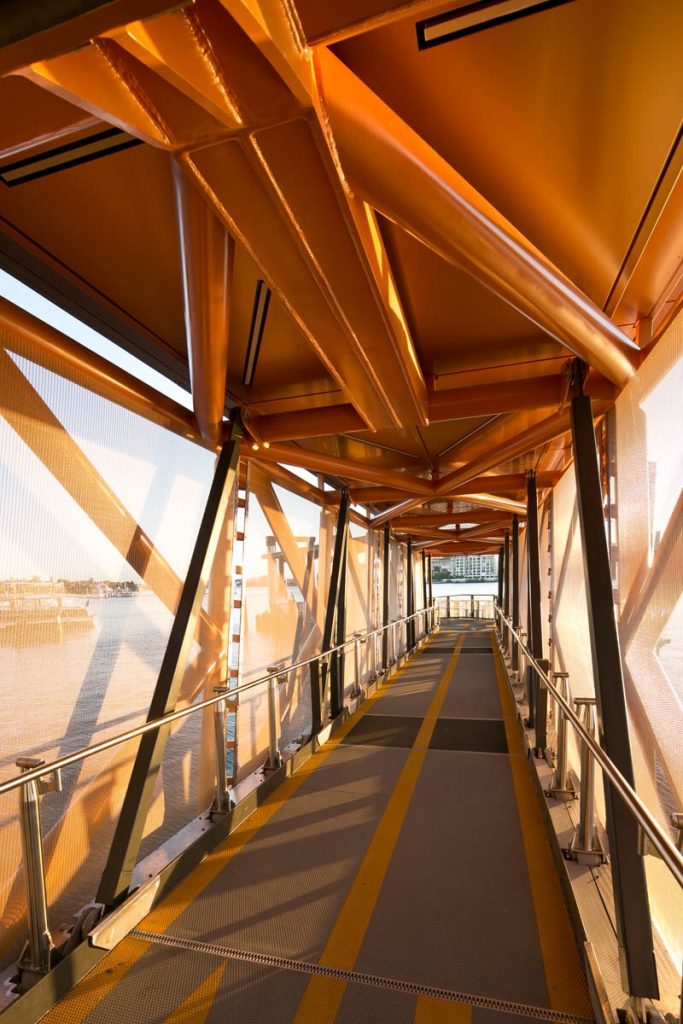 Are you planning a similar project?
We would be more than happy to help you with your selection of suitable luminaires.
Need more inspiration? View some of our other world recognised projects: