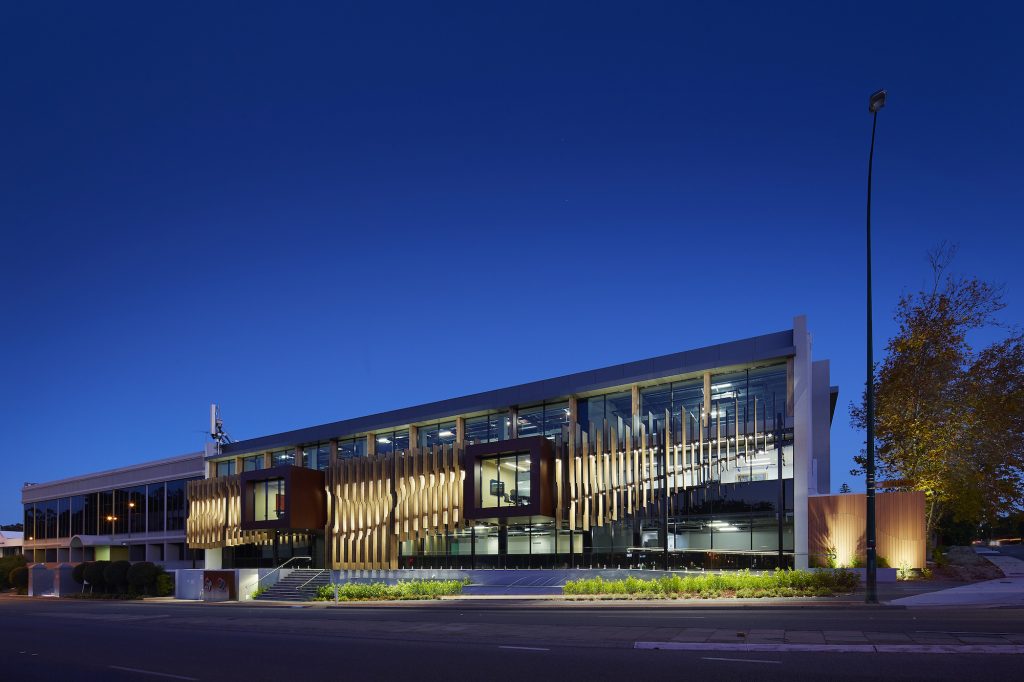 Project Details
Job: Bass Group – CERI Bass (Centre for Entrepreneurial Research & Innovation)
Completion: 2017
Distributor: Mondoluce
Architect:  Paterson Group Architects
Electrical Consultant: ETC – Engineering Technology Consultants
Builder: Northerly Group
Electrical Contractor: Electek – Electrical and Communications
Photography: Ron Tan
"22 Stirling Highway, represents a comprehensive architectural upgrade and modernisation of a 3000m² existing commercial office building, including interior fit-out".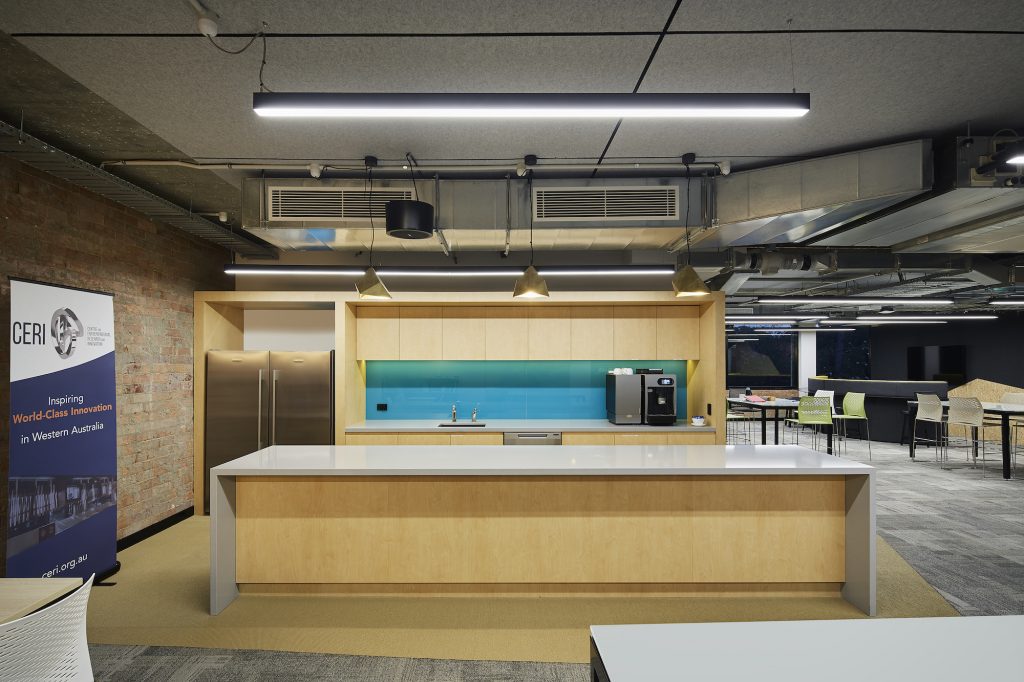 New facility for new innovation
A new facility was created on L1 for CERI (Centre for Entrepreneurial Research & Innovation), a Start-up Hub with a bold vision to help create a vibrant economic future for Western Australia.
Part of the works included in Ceri Bass was the addition of a new light-well that was cut through the existing stairwell to visually connect floors.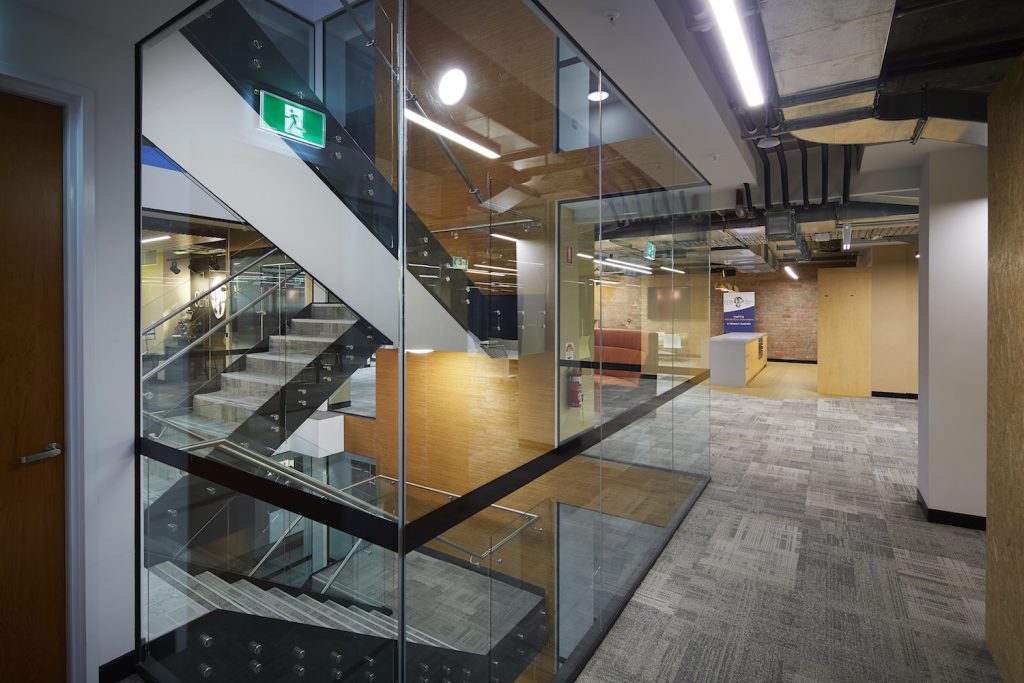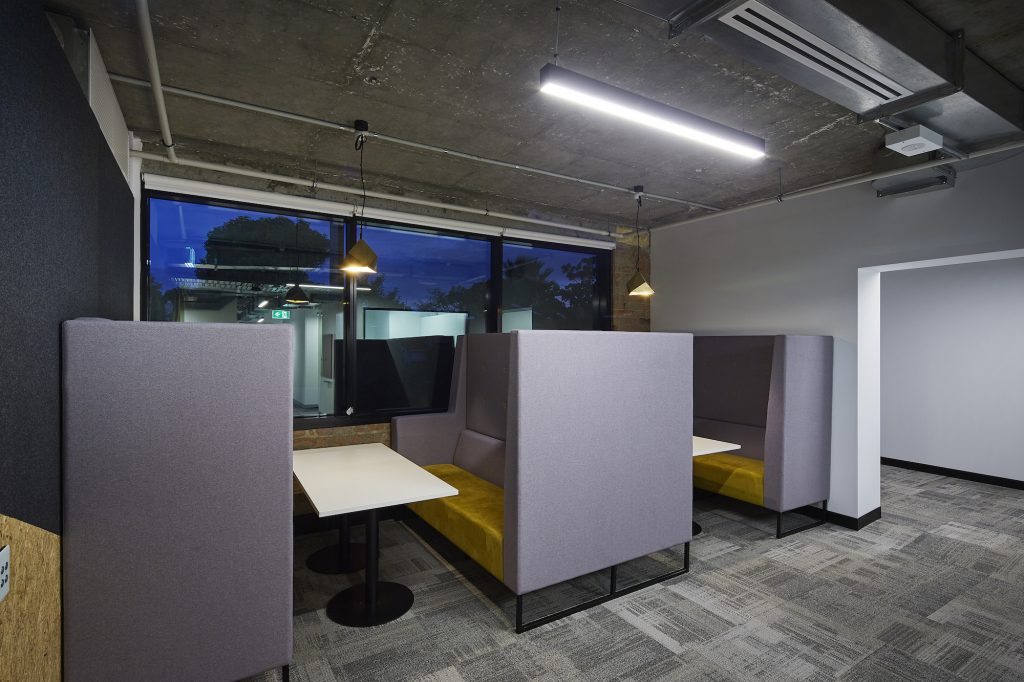 Creating lighting for versatile spaces
LED Linear aluminium ELS Aus-System extrusion through the interior were selected to augment the raw aesthetic of the warehouse. The lighting requirements throughout the interior are variable to accommodate both the formal meeting rooms, casual breakout and informal meeting spaces.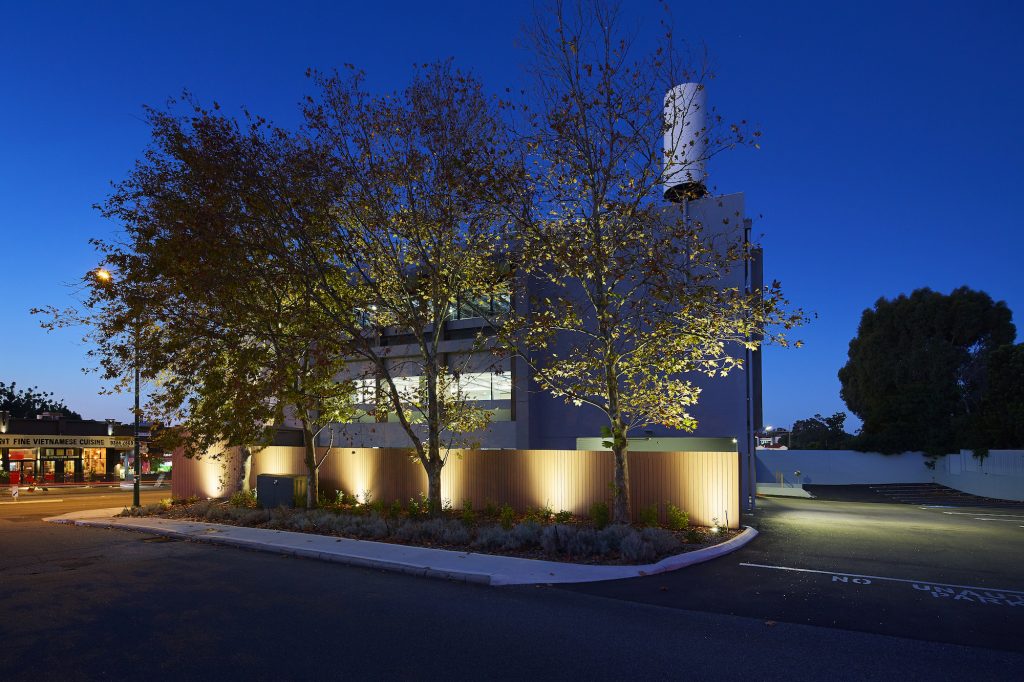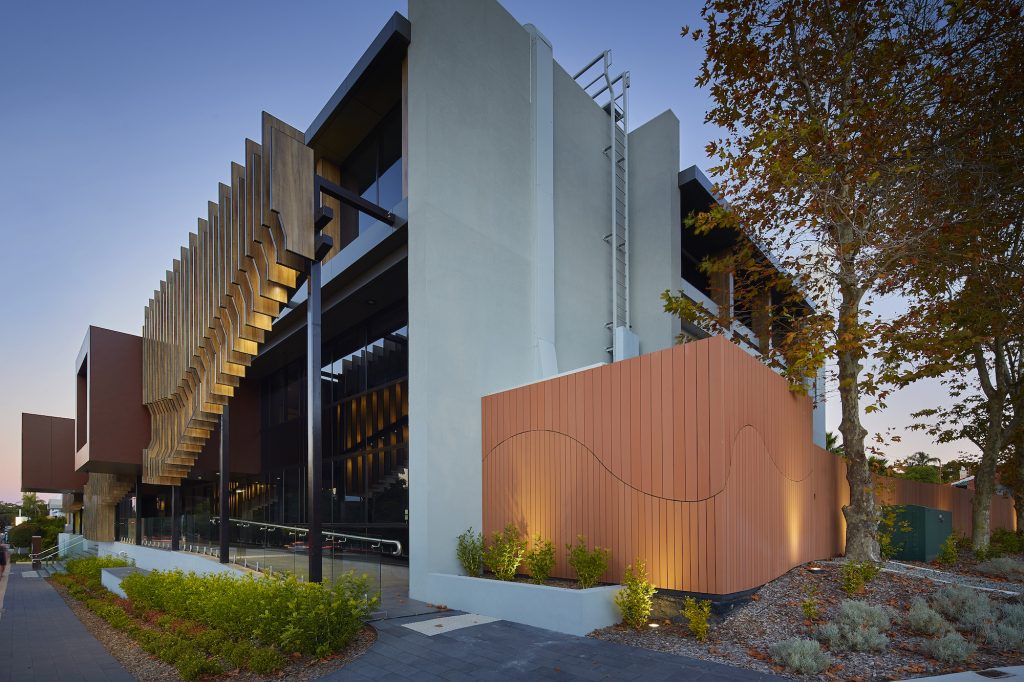 Ligman for exterior
The Ligman in-ground Kios and was chosen for its delicate appeal and ability to blend unnoticeably in with the surrounds of the landscape. Furthermore, the Ligman Matrix was chosen for its wall mounted purpose and the ability to produce varying light effects sanctioning imagination and inspiration to reign in the design of the facility as a whole.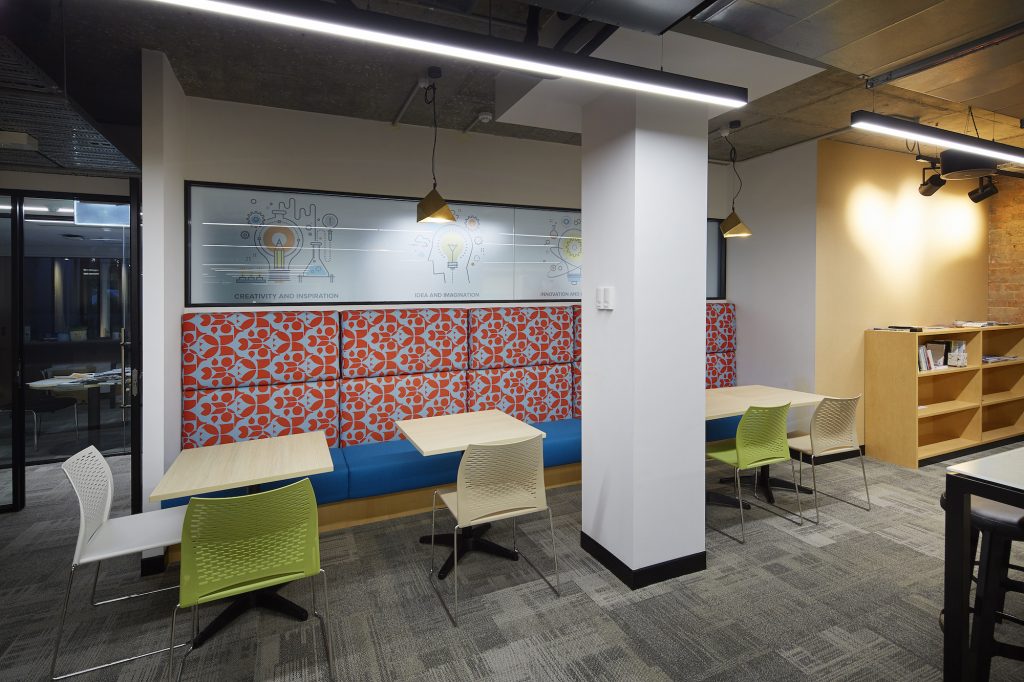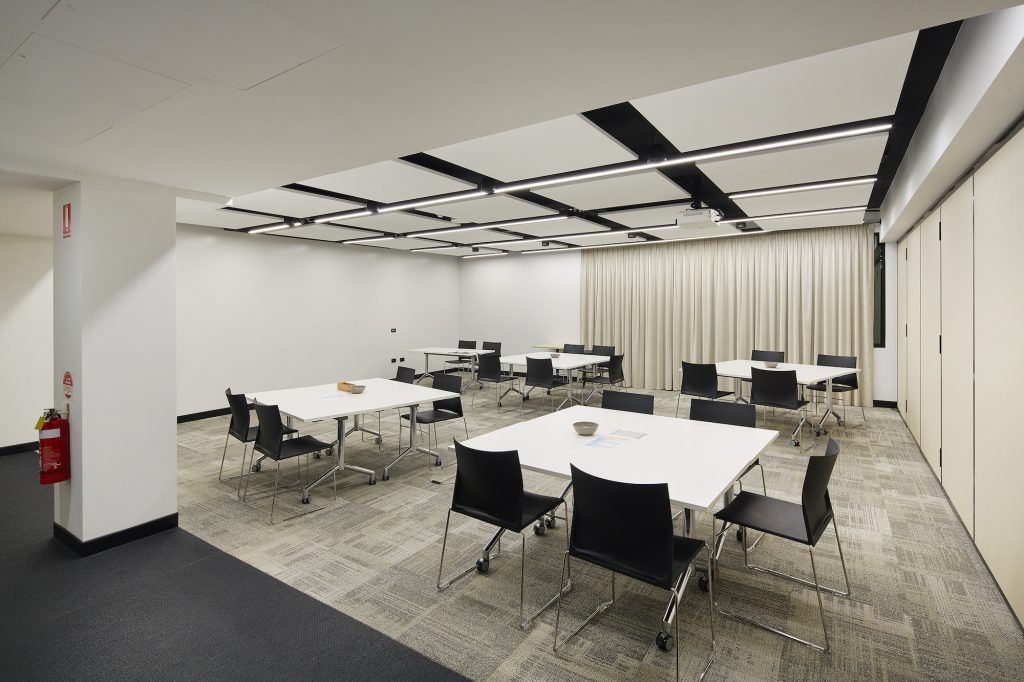 The complete lighting solution
This project truely showcases the true potential and delight the Aus-System has to offer. Mondoluce worked closely with all stakeholders in the design and construction process to assist in delivering a complete and successful lighting solution.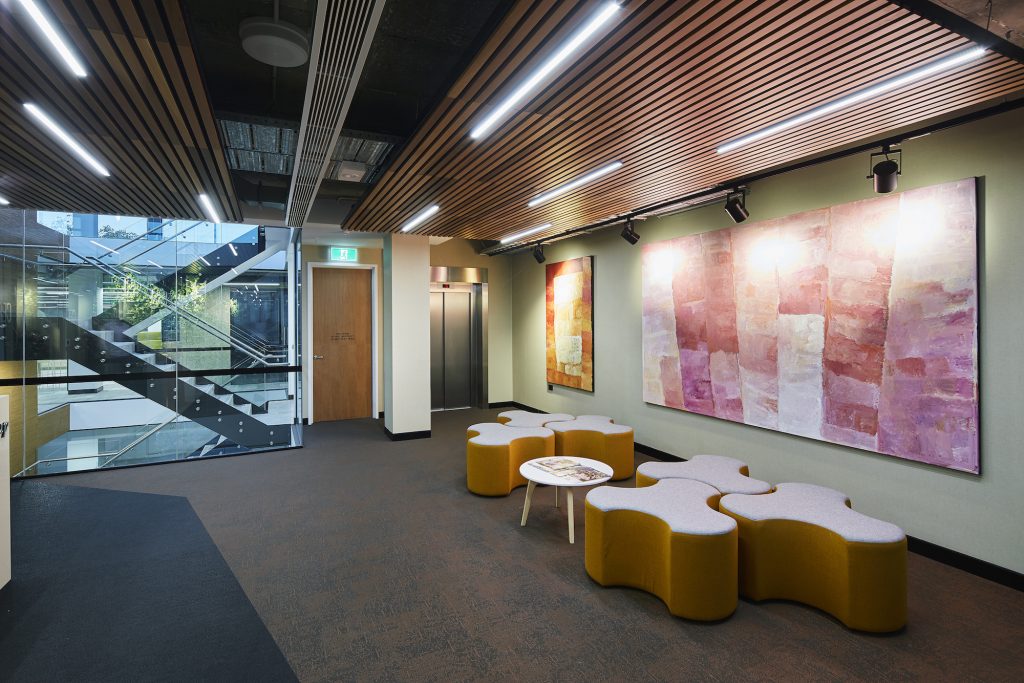 Are you planning a similar project?
We would be more than happy to help you with your selection of suitable luminaires.
Need more inspiration? View some of our other world recognised projects: